Summa Class S2-140 D-Series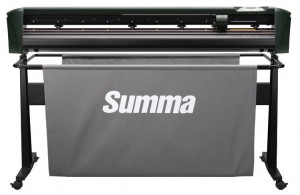 If you're interested in buying a used Summa Class S2-140 D-Series from Germany feel free to contact us:
The Summa S Class S2-140 (D Series) is a further development of its predecessors. The cutting plotter features drag knife technology and processes data 7 times faster with its new processor. With its 1350mm x 50m cutting surface and adjustable cutting force, the device meets high demands. A cutting speed of up to 1414 mm / sec makes the device particularly attractive for just-in-time production. Ease of use is further enhanced by the new color touch screen display.